News update from OAW Indoor Sports Complex
Unfortunately OAW Indoor will be closed indefinitely due to damage from storms. OAW Indoor Sports Complex will remain closed until the building is repaired. If you have a physical therapy appointment at this location, please contact extension 3001 to reschedule your appointment to a different location. Please visit oawindoor.com for more news updates.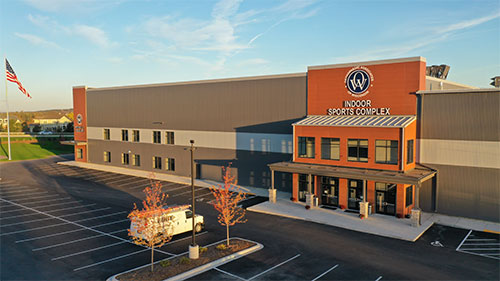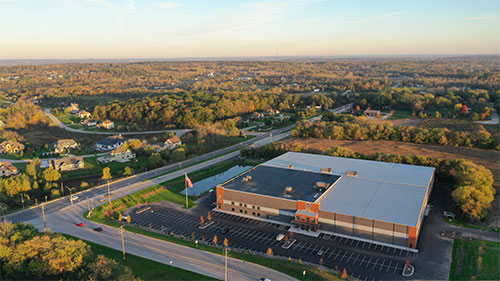 Directions to Orthopaedic Associates of Wisconsin during Moorland Road Reconstruction
Please plan ahead by allowing some extra travel time if you will be visiting our Brookfield location in the near future. See below for instructions on accessing our Brookfield Clinic due to the Moorland Rd reconstruction project. The project is expected to enhance safety and make much needed improvements. Construction begins Thursday, April 28th and will last through October 31st. More updates to come as the project progresses and routes change.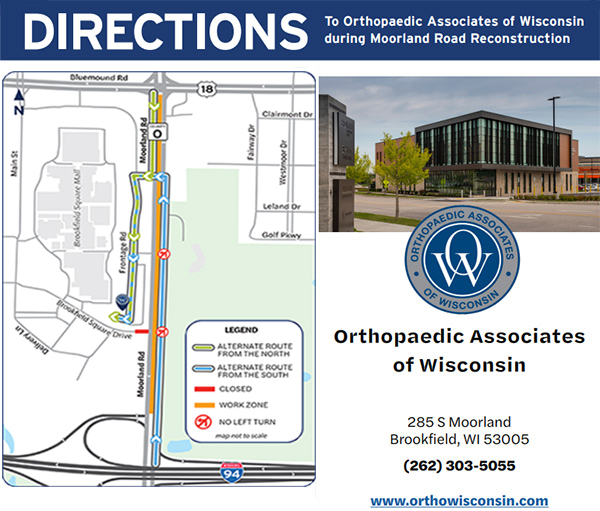 ---